Each of us has emotions inside our head, and Disney Pixar made the most adorable characters in Inside Out to express them. We follow along as these emotions help Riley through her childhood and now as a young adult.
First, there is Joy. She is cheerful, upbeat and happy. She likes to keep things fun. Sadness is there when you are feeling down, or sad. She is always there when you need a good cry. Disgust's job is there to make sure you do not make any poor judgments. She makes the hard call so you do not have to.
Fear is not just about screaming when you are scared, he is all about keeping you safe. Anger is the feeling in the back of your head when someone takes your toy. He thinks the other emotions are too touchy-feely and is about getting the job done. But they do have one thing in common, they are all about taking care of Riley.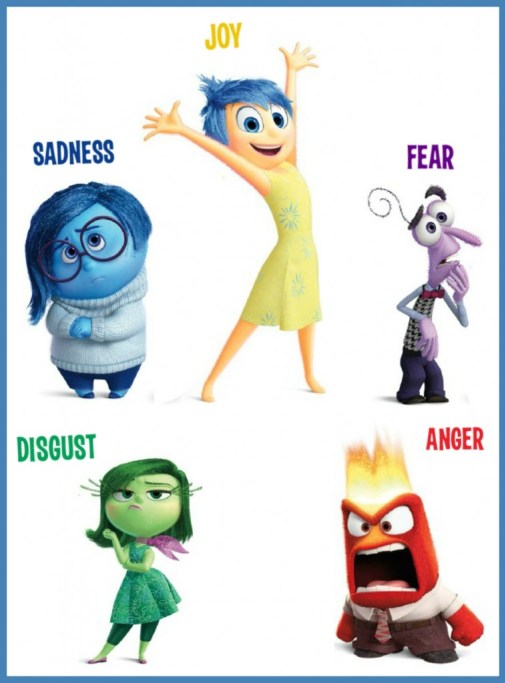 Watching Inside Out made me think of my own children and the emotions they express, just like Riley and how they work together to take care of them. Here is an Inside Out craft tutorial showing you how to make the emotions inside your head!
Inside Out Craft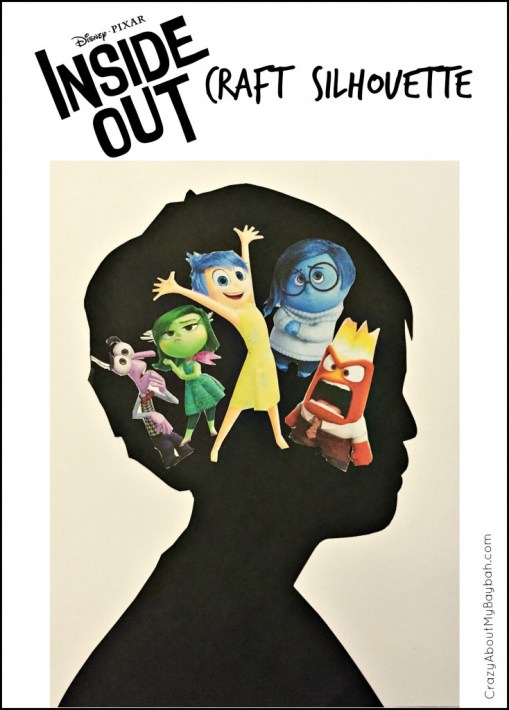 Supplies:
Printer and printer paper
scissors
glue stick
Inside Out Printable
black construction paper
cardstock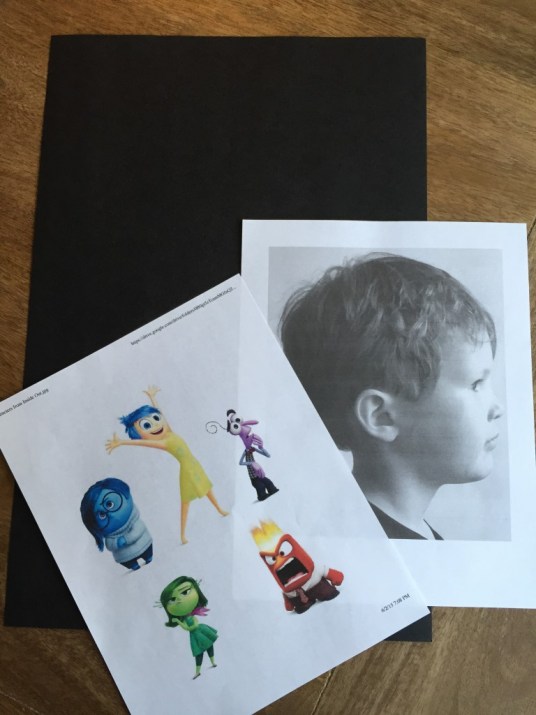 Directions:
Take a profile picture of your child.
Print it out so the profile fills most of the page. This does not need to be in color.
Cut out the profile.
Place the profile on top of the black construction paper and cut it out carefully around it.
Print the Inside Out Printable of the emotion characters.
Carefully cut them out.
Glue down the black cut-out silhouette to white cardstock.
Place the emotion characters inside of the head, then carefully glue them down.
There you have it! The emotions inside of your head!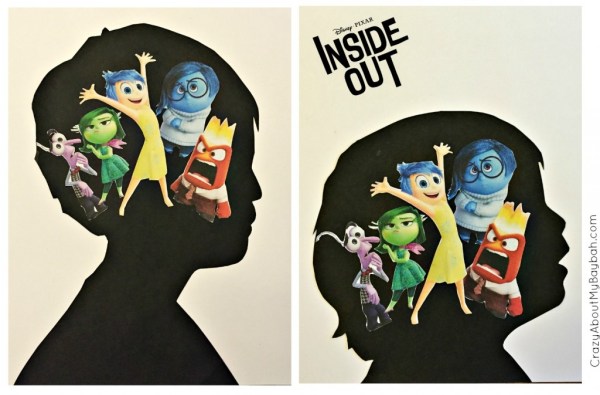 This craft can also be made using photoshop, but I wanted to work on it as a family. We all sat down at the kitchen table and worked on it together. I would have to say Joy was taking over for all of us! I hope this Inside Out craft brings you Joy too!
Inside Out is in theaters everywhere June 19th!